iXe: Solo Journal for a Digital TTRPG
Our physical copy is now available on Amazon.

Greetings, wallpaper enthusiasts! Are you tired of staring at the same old boring wallpaper on your devices? Fear not, for I have some exciting news for you! If you're looking for a fresh and funky iXe wallpaper, look no further! You can download them right here, right now! Get ready to jazz up your screens with these snazzy wallpapers.
The main cover wallpaper is an absolute stunner, and it's sure to make your friends envious. And guess what? It's just a click away! Just follow the link https://ko-fi.com/s/e56c8a4984, and voila! It's yours to admire.
But wait, there's more! You can also get a whole set of iXe wallpapers for free! Yes, you read that right - FREE! These wallpapers are simply amazing and will leave you spoilt for choice. So what are you waiting for? Head on over to https://ko-fi.com/s/c6df486f6e and start downloading.
What is iXe?
[Updated to Version 1.1]
iXe is a Solo Journaling tabletop roleplaying game (TTRPG) about exploring and shaping the Digital World where Digital Characters live and interacts. Uses a standard 52 card deck. For 1+ players and powered by Sparuh Solo System.
Say hello to The Grid, the core and essence of iXe. It's where the fun begins. And never ends. The Grid is composed of servers that run the Game World, but don't yawn just yet. This is no ordinary computer network. This is your ultimate fantasy. You can do anything you want here.
Want to create some amazing devices and doodads? Go ahead.
Want to start a pandemic that could destroy everything in sight? Go wild.
Want to hack into other servers and steal their secrets? Go rogue.
Want to join a faction and fight for a cause? Go team.
The choices you make will not only sculpt the world to your liking, but also define who you are as an Avatar. But hold on, there's more.
Beyond The Grid lies The Off Grid, a secret and untamed land where anything flies. This is where you can explore new Game Worlds and buddies (or enemies), and even craft your own setting based on anything from pop culture to history.
Whether you want to play in a sci-fi world, romance, cyberpunk, some wacky fantasy or a historical fiction setting, iXe has it all.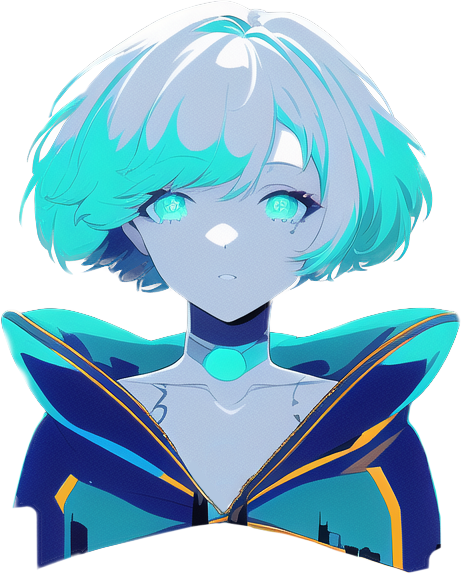 Four Ways to play
Guided: One or more players take the role of their Avatars, while a guide pulls the strings and the Game World.
Co-Op: You and one or more friends play together with your own Avatars to overcome challenges and complete quests. No guide required.

Single Co-Op: Similar to the above but you and one or more friends sync your Avatars and play together to tackle challenges and complete quests.
Solo: You play as a solo Avatar driven to explore and discover the vast world of iXe.

Playing Tools
iXe is a game you can play solo or with friends. All you need are some materials and you're good to go. You decide how long you want to play. But if you have friends, make it a party! Plan ahead, get some snacks and get ready for some epic quests. Gather your friends, set aside some time and gather:
Standard Poker Deck
Tokens (in the form of Coins, Paperclip, etc)
Journal (Digital App or Physical Notebook)
Pen or Pencil (at least 2 different Colours)
Printed Avatar & Protocol Sheet
Printed Traits Sheet (or cards)
(Optional) Printed Reference Sheet
(Optional) Cozy, Chill, or Relaxing Music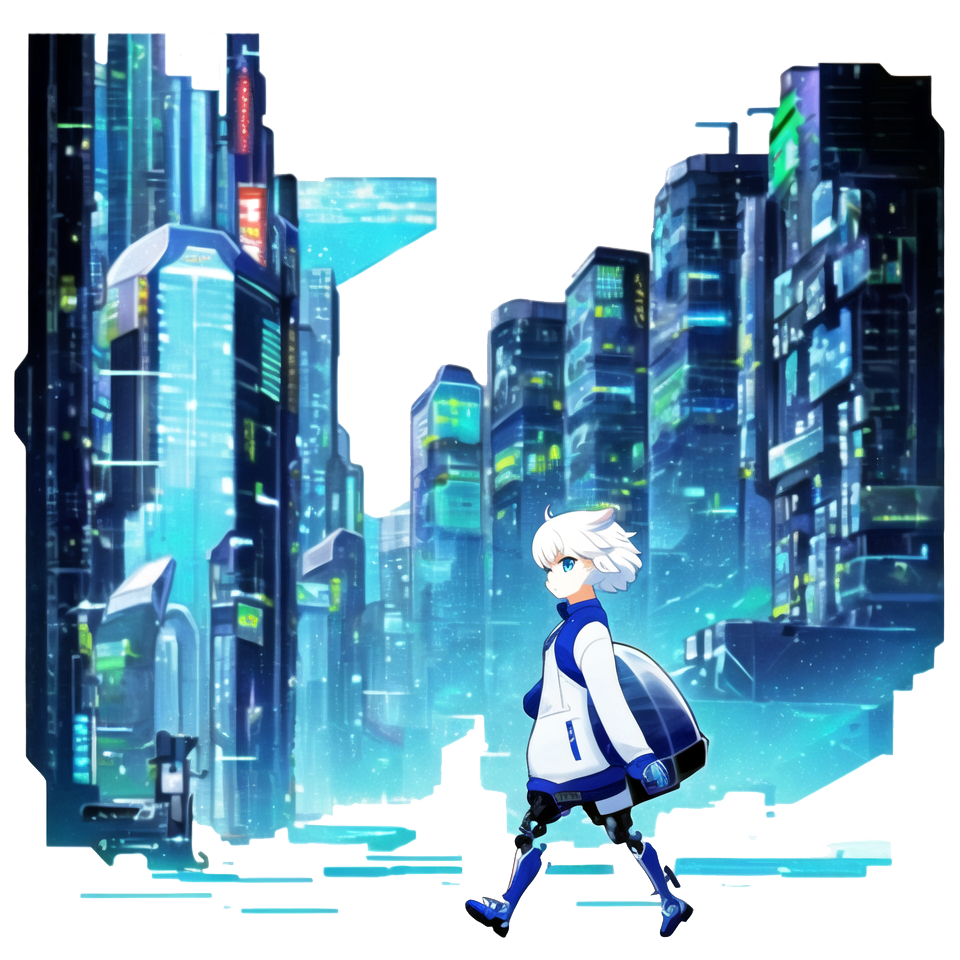 What does the download come with?
[Full Game] A 118-page A4 in Landscape PDF form, meant to be read electronically.

Playkit - Worksheet such as Character Sheet, Mission Sheet for download (can be printed - printer friendly)

Trait Sheet includes all the Trait Cards (99 Trait Cards). There's a Free Demo Unit too that comes with (45 Trait Cards).

Free Demo unit comes with limited content but fully playable. Free Demo Kit is in potrait mode and comes with 87 pages.

Physical copies will also be made available at some point in the future (likely in drivethrurpg first by March if the copy is approved).
What does the download come with?
Full Game Comes with 5 different World Info.
Complete Oracles (Ace - King)
All scenes including more Prompt Questions and Examples.
Full-Coloured Art
Better Formatted Layout
Hyperlink and Bookmark
Flow and Gameplay Explanations
Complete 99 Trait Cards.
and more...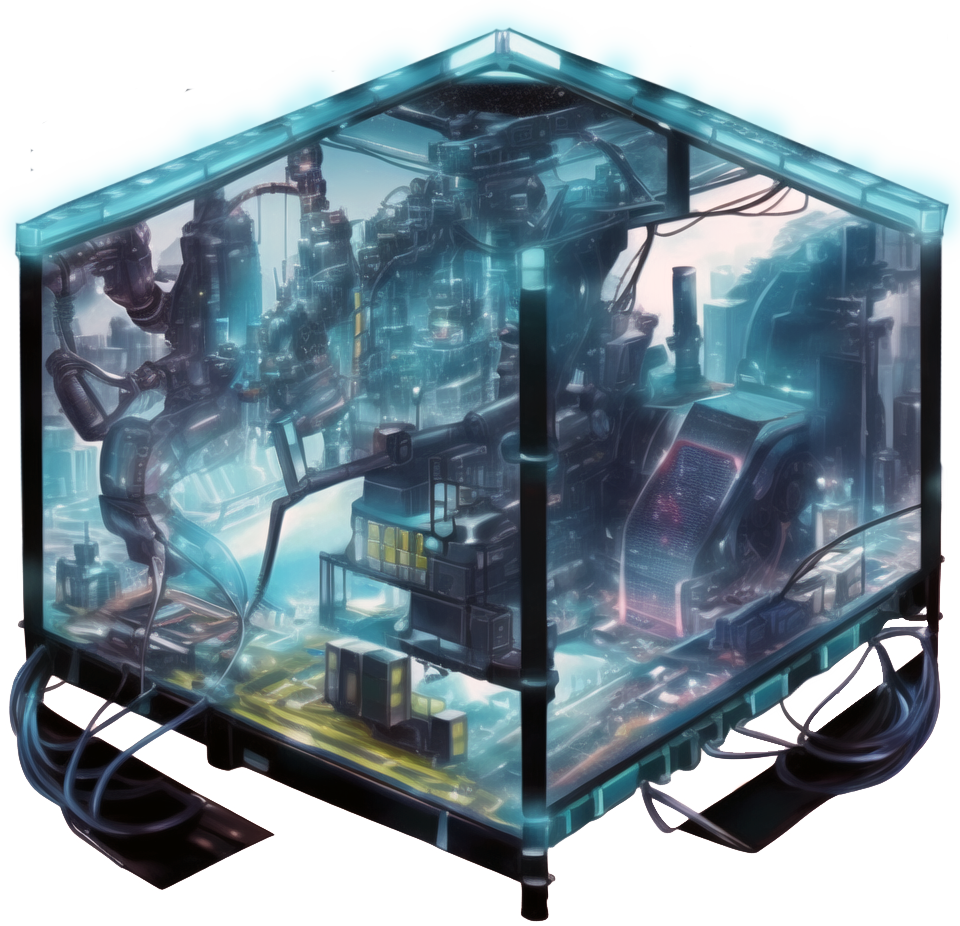 TONE AND INSPIRATION
iXe is a digital utopia where anything is possible. This is The Grid, the heart and soul of iXe. It's where you can create your own adventures and explore endless possibilities. The Grid is made of servers that run the Game World, but this is no ordinary computer network. This is where digital beings such as cartoons, animations, and characters from movies or series live. They can travel from one server to another using the power lines and interact with each other in amazing ways.
Inspiration comes from the wacky and wonderful world of Wreck-It Ralph, where video game characters come to life after hours and have their own quirks, troubles, and aspirations. They can visit different game genres and meet all kinds of characters, from heroes to villains, from cute to scary, from retro to modern. It also draws from other stories that explore the idea of living inside a virtual reality, such as Ready Player One4, The Matrix (but funnier), Tron (but less neon), and Sword Art Online (but less serious).

"iXe is like stepping into your favorite video game or movie, except you are not just a spectator but an active troublemaker. You can be whoever you want to be and do whatever you want to do in this digital playground. Your story unfolds in unexpected and amusing ways through The Grid as you discover new worlds and friends (or enemies)."

| | |
| --- | --- |
| Status | Released |
| Category | Physical game |
| Publisher | |
| Release date | Feb 28, 2023 |
| Rating | |
| Author | Sparuh |
| Tags | Board Game, diceless, GM-Less, journaling, Narrative, Print & Play, solojournal, Solo RPG, Tabletop role-playing game, zine |
| Asset license | Creative Commons Attribution_NonCommercial_ShareAlike v4.0 International |
| Average session | About an hour |
| Languages | English |
| Accessibility | Color-blind friendly, High-contrast |
Purchase
In order to download this iXe you must purchase it at or above the minimum price of $15 USD. You will get access to the following files:
iXe Trait Sheet V.1.1.pdf
3 MB
iXe_Edition_H_V.1.1.pdf
36 MB
iXe_Edition_V_V.1.1.pdf
37 MB
Exclusive content
Support this iXe at or above a special price point to receive something exclusive.
Be a Hero
Hey there! Do you love iXe as much as we do? Do you want to share the joy of exploring the digital utopia with others? Do you have some extra cash to spare? If you answered yes to any of these questions, then we have a special offer for you! When you buy a copy of iXe (the paid version), you can also buy and donate community copies for others who can't afford it. That's right, you can be a hero and make someone's day (and night) by giving them access to the coolest game ever!

(For every reward purchased at this Tier, we will add 2 more to our Community Copies.)

If you're feeling generous and want to support our game and our community, don't hesitate to buy and donate community copies for iXe priced as listed. You'll be glad you did!
Community Copies!
We are thrilled to announce that today is the official release date of Hoodie Spirit, to celebrate this milestone, we are excited to offer 1 community copy to all our other games.

Hey there! Do you want to join the iXe revolution? Of course you do! But wait, there's more! When you buy a copy of iXe (the paid version), you're not only getting access to the coolest digital utopia ever, but you're also helping someone else get a free copy if they can't afford it. How awesome is that? And if that's not enough, we'll also throw in a free copy for every 5 star rating here on itchio!

If you're feeling the pinch and can't budget for a copy of iXe priced as listed, don't worry, we've got you covered. Just claim one of these free copies for the community and enjoy!
Download demo