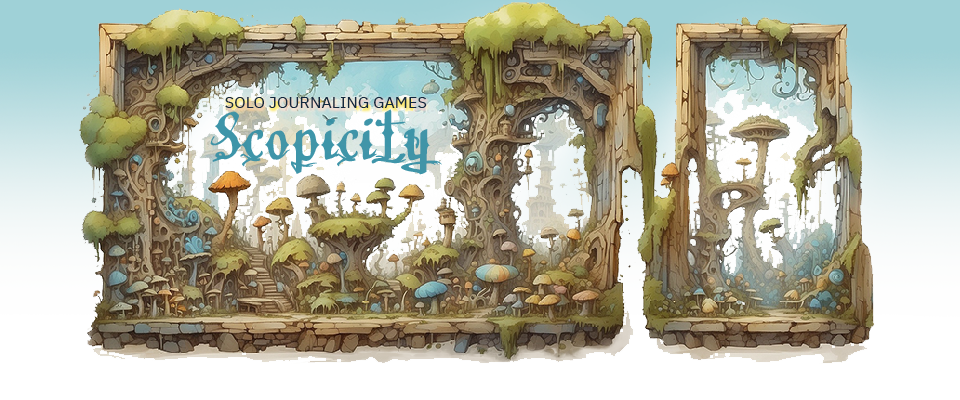 Scopicity: Solo TTRPG
For the ultimate experience, we recommend the Scopicity paperback gamebook. Available on Amazon US or Amazon AUS, it displays the art in stunning detail.
Be sure to also download the collection of Wallpapers on our Ko-Fi page.
If you'd like a gameplay preview first, access the Scopicity v0.2 demo, legacy. But this latest version takes worldbuilding in the microverse to new heights.
Escape into unseen worlds and rediscover your sense of wonder with Scopicity - the immersive solo journaling RPG that lets you create and explore your very own microscopic universe.
Scopicity's rich mythology and innovative Oracle card system empower you to construct entire civilizations, landscapes, creatures, technologies, and more within the confines of a miniature realm known as a Scopicity. The possibilities are limited only by your imagination.
Will you nurture a utopian society of enlightened microbes? Or challenge your Scopicitiae to survive and evolve in a savage microbial land? The choice is yours in this deeply customizable sci-fi/fantasy storytelling experience.
SO, WHAT IS SCOPICITY?
Scopicity is a solo or co-op tabletop roleplaying game about exploring and experiencing the microscopic world of Scopicity. It uses a standard 52-card deck. For 1+ players.
You play as a Scopicitiae Mode (an inhabitant of this world) or a World mode (where you act as a narrator that oversees the world).
These miniature worlds came from insignificant moments in the life of giant humans.
Scopicitiae, the microbes of this world had been born due to certain conditions, but it was impossible for them to know what those circumstances might turn into or how far their environment will change.
Join these sturdy little creatures as they live through the seasons of their lives, and you can experience what it's like to be a part of the Scopicity, and become one with your environment.

Features
This imaginative solo or co-op journaling game lets you create and explore microscopic realms of your own design:
Build Tiny Civilizations from the Ground Up
Scopicity empowers you to craft entire civilizations of microbes called Scopicitiae. Give your microscopic society a unique name and map out wondrous locations within it. Populate your world with diverse races of tiny creatures, each with their own cultures, technologies, and architecture. Every detail springs from your creativity.
Become the Hero of Your Very Own Micro-Epic
Step into the tiny shoes of a customized Scopicitiae character. Determine their species, physical traits, backstory, motivations, and more. Then journal their adventures through the living landscapes you've built. React to prompts and events triggered by card draws to advance the story organically. Your choices drive the narrative forward.
Overcome Exciting Challenges that Threaten Your World
Random calamities like natural disasters and invasions liven up the tale and threaten your Scopicity. Drew the wrong cards? Your world might meet a disastrous end! Adapt quickly and guide your Scopicitiae to survive against all odds. With limitless possibilities, no two games are ever the same.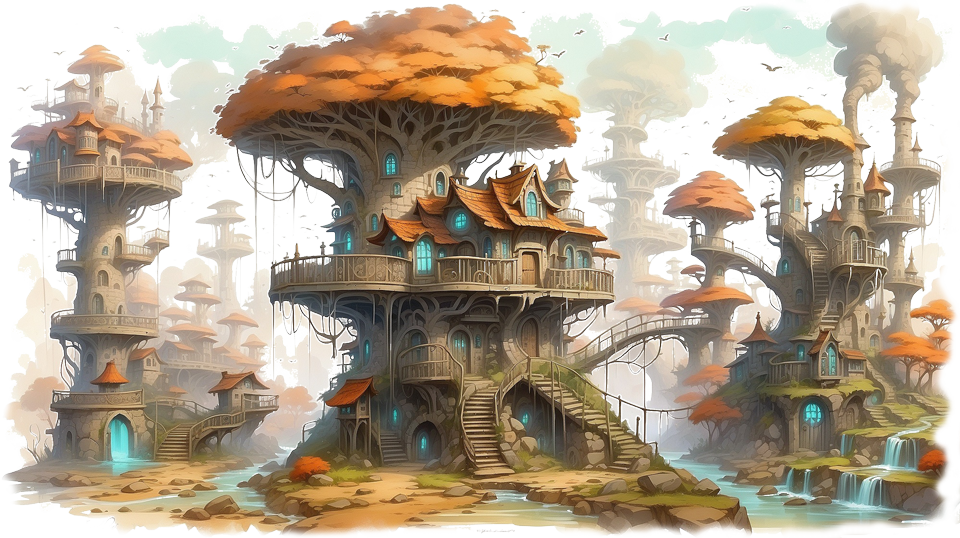 Expand Your Imagination in Surprising New Directions
Scopicity's blend of guided storytelling and unbridled creativity provides an experience like no other. It stretches your imagination and helps you flex your creative muscles. The microscopic scale makes even the mundane seem totally alien and new. You'll be amazed at what fascinating stories emerge.
Beautiful Artwork Draws You Into This Tiny Universe
Scopicity's gorgeous visuals help realize the micro-landscapes and creatures in your mind's eye. Immersive artwork transports you right into the heart of this strange new perspective. From ephemeral forests of mushroom spores to teeming metropolises of bacteria, Scopicity's worlds feel tangibly real and alive.
Endless Replayability at an Unbeatable Value
With countless world and character combinations, no two games of Scopicity are ever alike. Whether you crave exciting adventures or tranquil storytelling, Scopicity delivers an experience crafted to your tastes. All this imagination-fueling gameplay is yours for an incredible value.
Explore the Unseen Wonders All Around You
Scopicity pulls back the veil on the invisible domains hidden right under our noses. Its fantasy realms reflect the very real microscopic frontiers that exist in a drop of water or a speck of dust. This imaginative journey reveals strangeness in the mundane and beauty in the microscopic.
The World Awaits - Limited Only By Your Imagination
Scopicity places creation in your hands. Guide your Scopicitiae through lush jungles teeming with life, harsh irradiated wastes, fantastical floating citadels, and anywhere your imagination dares to wander.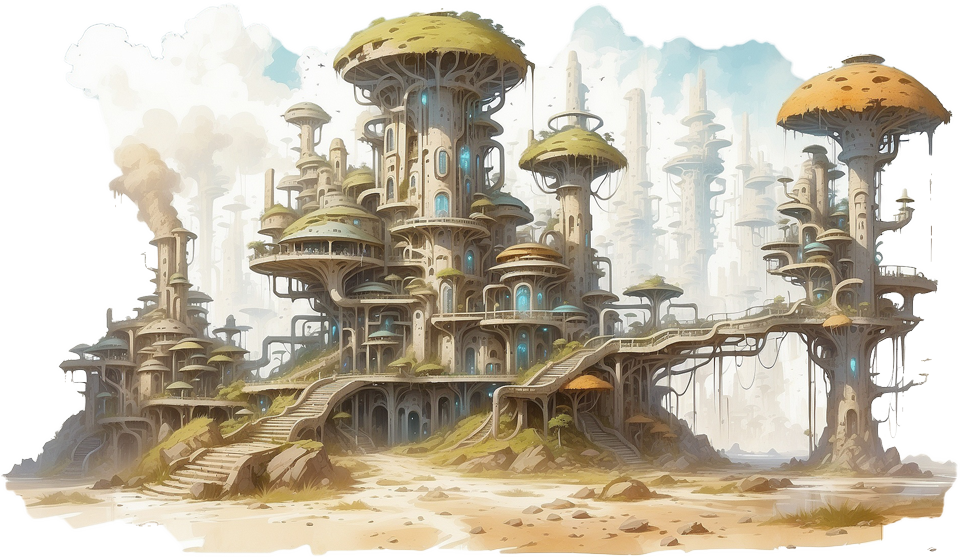 What does the download come with?
[Full Game - Paid Only] A 86-page A4 in PDF form, meant to be read electronically, both as pages and spreads.
Worksheet for download (can be printed - printer friendly)
Thank You
This game is an opportunity to sit down with friends or in the comfort of your own room alone—and watch something beautiful unfold before your very eyes.
Create a lovely community where you'll play out an entire year—or two—and see how things go from spring into summer into fall and winter and back again. It was a wonderful experience, and I hope you enjoy it as well.
Purchase
In order to download this Scopicity you must purchase it at or above the minimum price of $9.99 USD. You will get access to the following files:
Scopicity_v_1_RF.pdf
12 MB
Scopicities_Worksheet.pdf
45 kB
Download demo